DAVENPORT FIELD
EXPANSION
Renovations to Davenport Field are needed to help Virginia Baseball continue to compete among the nation's elite programs. Renovations in spring 2010 greatly enhanced the clubhouse and areas to assist the players in their development, including an indoor hitting facility, a weight room and meeting rooms. This new project, estimated to cost between $12-$18 million, will enhance the spectator experience and require the assistance of donors, fans and everyone who calls the University of Virginia their team.
Planned renovations to improve the game-day experience for our loyal and enthusiastic fans include:

A new grand entry in right field.

An expanded concourse down the right field line that extends around the right field pole toward right centerfield.

A field level club area and seating for approximately 140 fans.

Chairback seats along the first baseline.

Moving the UVA bullpen to left field to make room for chairback seats along the third baseline.

New concessions, merchandise, and restroom facilities.
In addition to enhancements to benefit fans, the renovation of Davenport Field will have areas for player training and development, including an indoor pitching development center. There will also be new offices for the baseball coaches. While financial resources are vital to the success of the program, the leadership of the coaching staff has built the program into a powerhouse and turned Virginia Baseball into a national brand. Coach O'Connor and his staff have instilled a winning attitude and mindset by holding players accountable to the everyday expectations of the program on and off the field. They not only develop their baseball skills with aspirations of playing at the next level, but players mature into well-rounded, responsible men who are poised to succeed in all aspects of their lives.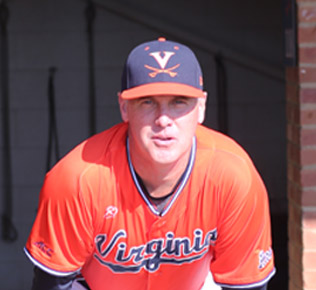 "From a recruiting standpoint, we need to show prospects that we are pressing forward by adding more seats and enhancing what is a great home field advantage. Our fans have had a whole lot to do with the success of our baseball program and this is a chance to reward them while at the same time building a solid foundation for the future. We want to give more people a chance to experience Virginia Baseball."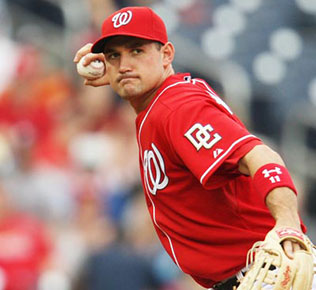 "The Davenport Field renovation is very important to the future of Virginia Baseball and the development of players in the program. Virginia Baseball was critical in my development into a major league player. I would not be where I am today without the past support of donors to the Virginia Baseball program. I now have the opportunity to join that group and help UVA Baseball remain among the best programs in the country."
This project is estimated to cost
between $12-$18 million.
DAVENPORT FIELD EXPANSION
Davenport Field will soon be transformed to create a game-day experience for Virginia Baseball fans that rivals the nation's best. This transformation will also include upgrades to training facilities at Davenport to enhance student-athlete development. The renovations will build on the program's success in its pursuit of Uncompromised Excellence and the history of Virginia Baseball, which began in 1889.
Virginia Baseball has risen to national prominence, appearing in 15 NCAA Tournaments and winning the NCAA Championship in 2015. There have been 126 players selected in the Major League Baseball Draft. During head coach Brian O'Connor's tenure, attendance at Davenport Field has increased, prompting several expansions that have pushed the seating capacity to over 5,000 and provided better training and development opportunities for our student-athletes.
As the program continues to thrive, it's important for the facility to meet the needs of student-athletes and fans alike. The latest renovations to Davenport Field will build on the already electric atmosphere that players and fans enjoy each spring.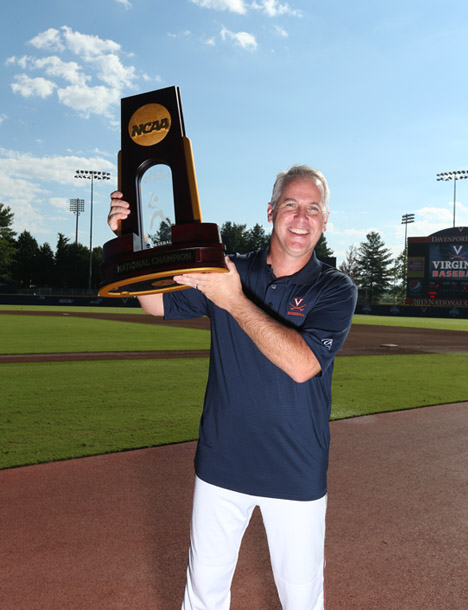 This ambitious project will be funded with donor contributions and will provide a variety of new seating opportunities for fans to enjoy Virginia Baseball.
New chairback seats down the right field line will replace the temporary bleachers that have been in place since 2010. Additionally, the home team bullpen will be moved to the outfield and new chairback seating built in its place. Seating in these new areas will provide an important revenue stream to assist the baseball program in future endeavors. The donation requirements to qualify for these seats will be released at a later date.
A newly created field-level club will be located just beyond the infield on the first base side, providing 140 fans with a unique viewing experience similar to club seats found at Major League Baseball stadiums. Offering food and beverage options, this will be a premier spot to watch Virginia Baseball each season. A stadium contribution will be required for these seats in addition to the donor's Virginia Athletics Foundation Annual Fund gift.
The following naming opportunities are available for donor consideration:
Naming Opportunities
Minimum Gift Required
Stadium
$6,000,000
Road –

RESERVED

$500,000
Right Field Concourse
$500,000
Club Level Seating Area –

RESERVED

$250,000
Club Level Lounge –

RESERVED

$250,000
Pitching Development Center –

RESERVED

$250,000
Head Coach Office
$500,000
Naming Opportunities
Minimum Gift Required
Right Field Foul Pole –

RESERVED

$100,000
Left Field Foul Pole –

RESERVED

$100,000
Assistant Coach Office (3) –

2 RESERVED

$100,000
Director of Operations Office –

RESERVED

$50,000
Video Office –

RESERVED

$50,000
Conference Room –

RESERVED

$50,000
Donor Recognition
Donor contributions will fund this ambitious project. All donors making a minimum gift of $2,500 or more, paid over a maximum of three years, will be recognized at Davenport Field. Other naming opportunities are available to recognize generous contributions to this project.
SUPPORT THE FUTURE OF VIRGINIA BASEBALL
The UVA Davenport Field Expansion will enable Virginia Baseball to continue its quest for Uncompromised Excellence. You can help make this facility a reality and be part of Virginia Baseball's future. Your donation will give our baseball student-athletes the opportunity to be successful in their studies and on the field. To learn how you can help, please contact:

VIRGINIA ATHLETICS FOUNDATION
800-626-8723 / 434-982-5555
vafweb@virginia.edu